Having people you can call that have real-world expertise and results is key to your success.
---
Robert Helms
The founder and host of The Real Estate Guys™ Radio Show, Robert has a long and storied background in real estate as an investor, developer, educator and syndicator. His entertaining and engaging presentation style, practical knowledge and diverse perspectives make him a crowd favorite. In addition to serving as the event emcee, Robert will share why real estate and syndication make sense now, where to find both money and deals, and case studies of real world syndications.


---
Russell Gray
Russ is the long-time co-host of The Real Estate Guys™ Radio Show. A business and financial strategist with three decades of experience in marketing, investing and financial services, Russ has a knack for seeing the big picture and knowing how to put the pieces together into an actionable plan. He will explain the fundamentals of syndication, the four essential skills every syndicator must have, and how you can start to build your syndication business immediately…no matter where you are today.


---
Ken McElroy
Ken is best known as Robert Kiyosaki's Rich Dad Advisor for real estate investing. Not everyone knows they met when Ken was syndicating an apartment building, and they've been investing together ever since. Ken's background is multi-family property management, but he's also been involved in ground up construction and other aspects of real estate. Most of all, Ken is a prolific syndicator, an active investor, and a super smart and approachable guy who loves to share his wisdom.


---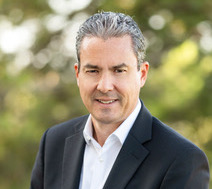 Mauricio Rauld
Mauricio is an experienced securities attorney who focuses exclusively on helping real estate investors and entrepreneurs navigate the complex world of securities laws, ensuring full compliance with federal and state securities laws. He also happens to be Robert's personal attorney. Mauricio will share the critical legal concepts you must understand when raising and handling other people's money, how you can use self-directed retirement accounts to fund your syndication, and how to best structure your syndication.


---
Dave Zook
Dave started out as a listener to The Real Estate Guys™ radio show, eventually attending the Secrets of Successful Syndication seminar … and has purchased over $100 million of real estate. He knows exactly what it's like to go from student to successful syndicator and will share his story and many of the valuable lessons he's learned along the way. Dave has syndicated a variety of investments in multiple states and countries, including apartment buildings, resort properties, and ATM machines.


---
Victor Menasce
Victor is a very active Canadian real estate investor and syndicator with projects in both Canada and the United States. He's the author of two books, including Magnetic Capital – How to Raise All the Money You Need for ANY Worth Venture (forward written by our very own Robert Helms). Victor has been mentored by and works with George Ross, who was Donald Trump's long time business attorney and an original judge on The Apprentice. Victor is also the President of the Ottawa Real Estate Investors Organization. He brings a broad background in business, technology, start-ups, fundraising, strategic networking, real estate investing, and real estate development.
---
Beth Clifford
Beth is a classically trained economist, multi-company entrepreneur and international real estate developer. She holds an Economics degree from Northwestern University where she graduated Magna Cum Laude. Beth is a principal in an international real estate development company. In the course of her career, she has managed development projects with an aggregate value in excess of $1 billion.

---
Kyle Wilson
Successful business and investing starts with personal development, building a strong brand, and forming strategic relationships which open doors to opportunity. Kyle enjoyed 18 years in business with the late great Jim Rohn, where he built a multi-million dollar information product business sharing Jim Rohn's timeless wisdom with millions of people. Kyle also consults for and works closely with many of the great success thought leaders including Brian Tracy, Darren Hardy, John Maxwell, Mark Victor Hansen and many others.